Global Outreach - Global Citizen
For our trailblazer GO project in 2016, we developed a Summer School for refugee children in Bad Kreuznach. This involved 20 students of German from the University of Edinburgh who travelled to Germany and took part in the three-week project. The focus of the project was to help refugee children develop their language skills and settle into their new community. The visit also involved community outreach work, a programme of cultural exchange and conducting filmed interviews. The visitors from Scotland were accommodated in the Protestant vicarage in Zotzenheim. "We are thrilled with the hospitality we have received," said Annette Götzkes from the University of Edinburgh, who was in charge of the project on the Scottish side. During the day, the students looked after refugee children in Bad Kreuznach as part of an internship with the church's foreigners' parish office. In the evenings, they regularly invited people to a circus tent in the middle of the parish garden.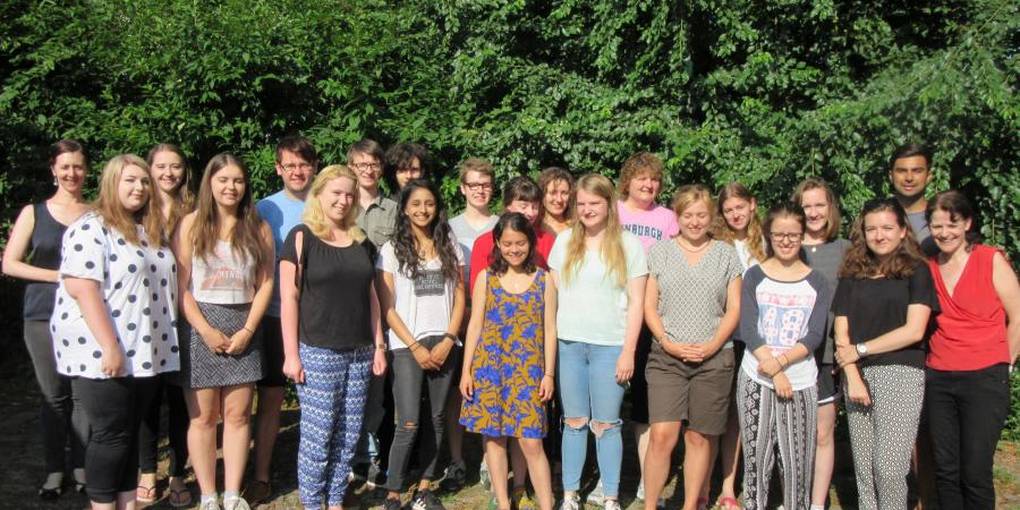 Tracking Stories
In collaboration with students from Edinburgh College of Art, the students have created an exhibition that explored different aspects of mass migration and the experiences of refugees through photography, animation and documentary film. The exhibition was launched on 1 March 2017 in the School of Literatures, Languages and Cultures at 50 George Square, and was open until 26 May. The event was supported by the German Consulate General.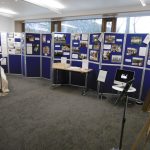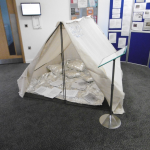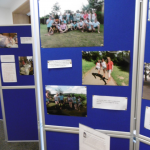 "During the summer of 2016, a group of University of Edinburgh students travelled to Zotzenheim in the German state of Rhineland-Palatinate to take part in a project which aims to help refugees arriving in the country to integrate into their new home. [...]  In collaboration with ECA students, the volunteers have created an exhibition of photography, installations, animation and design which showcase the project, as well as putting it into the wider context of mass migration and the experiences of refugees."
(University of Edinburgh: "German Refugee Project")
sgsfgsfg