My school is Balfron High School which belongs to the Local Authority of Stirling Council. It is situated in a rural environment, and from the city of Stirling, it takes you about 40 minutes by car to go there.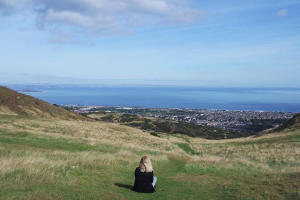 I am a member of the Modern Languages and RME Department in which, besides German, also French and Spanish are taught. When I began to work there, there was one German class consisting of students of different levels: several beginners, Highers level students, as well as one Advanced Higher student. What is more, there were also German taster classes that served to bring the students close to the German language before they could choose to study the language properly later on. Now, there are two German beginner classes studying the language for three periods a week.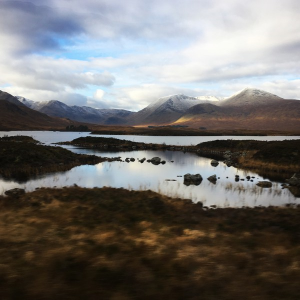 In the Staff Base, where all the teachers of the Department come together during the breaks, I have my own workplace with a computer and access to a printer. Primarily, my job is to support the two German teachers during the German classes. In the German Taster classes, I for example work with small groups of students to teach them their first German words and phrases, mostly using communication games. On a higher level, I also practice communication and do reading exercises with the Highers students of the normal German class. With the Advanced Higher student, I work together very intensively in terms of speaking and pronunciation, writing, listening and grammar. All the classrooms are equipped with modern smart boards, and in the Staff Base there are several Ipads available that come with a special software for learning.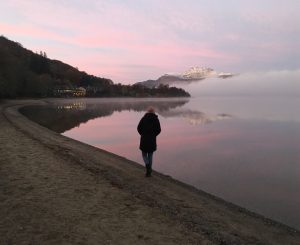 All the teachers and most of the students are really friendly and helpful, and from my first day onwards they made me feel very welcome. Working with the students, who are most of the time cooperative and interested, is not only fun but I also learn a lot. With my mentor, I get along very well, and although she is most of the time very busy, I always feel supported and taken seriously. Just like her, my contact person at the council is always ready to help me. I also had the chance to observe Biology lessons (Biology is my second subject besides English and my third subject Maths) and help a German exchange student there for a couple of weeks.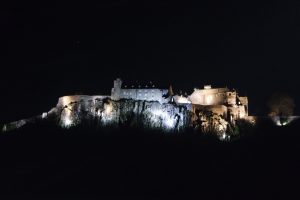 I live in a modern house in Stirling with a very friendly young Scottish couple and with a friend from my university who is also a German Assistant in the council. With our flatmates (and at the same time landlords) we get along very well, and we are glad to have the opportunity to speak English after school. We have our own bathroom and can use their kitchen, living room and anything else that we need like domestic appliances. The city is really nice and you can find everything there you need concerning shopping as well as leisure time activities. Stirling is a very good place to stay as it is located in the centre of Scotland, and you can reach cities like Edinburgh and Glasgow in less than an hour by train. As a result, it is very easy to travel and discover many regions of the country.
By now, I can say that I am more than happy with my situation in Scotland, and I am looking forward to the next months in this beautiful country!