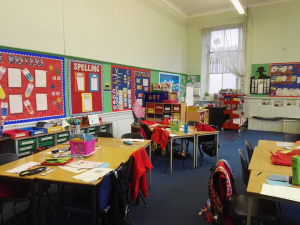 I work in three schools in West Dunbartonshire Council. On Mondays and Thursdays, I'm at Vale of Leven Academy in Alexandria, on Tuesday at Christie Park Primary School and on Friday at Renton Primary School. I don't have to work on Wednesday. I work for four hours a day, so usually I'm in school from 9am to 2pm or 10am to 3pm (one hour lunchtime).
At Vale of Leven Academy I work with younger and older pupils and also one Advanced Higher pupil, who has his oral exam in German next year and I prepare him for the oral (speech) part. In the primary schools I work with pupils from P4 to P7.
All schools are well-resourced. They have a smartboard in every classroom (sometimes an additional blackboard). They allocate a lot of materials which I can use.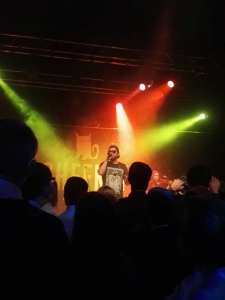 At Vale of Leven Academy I work with two German teachers, one of them is a German native speaker, the other one speaks German very well. In both primary schools the working language is English. The pupils just know some basics like the German greetings or numbers.
In all schools the staff and the pupils are very friendly and I feel very comfortable. Especially the two teachers at Vale of Leven Academy take care of me very well and I can also talk with them about out-of-school-things. I also participate in trips with the classes. We visited a concert of the German rapper Chefket in Glasgow, which was organised by the Goethe-Institut.
In the primary schools, for example, I taught the pupils the months of the year in German and showed them the German song "Die Jahresuhr" by Rolf Zuckowski. It was a great feeling to come back one week later and the pupils started to sing this song to me! They learn so fast and they really appreciate all the German lessons and so do I.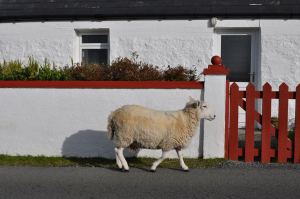 Furthermore, I can always contact Emma Prowse, my tutor from West Dunbartonshire Council. She cares a lot about us and arranged meetings with us in the beginning to make us feel more comfortable. She also helped me to find a room in a shared flat in Bearsden in the west of Glasgow.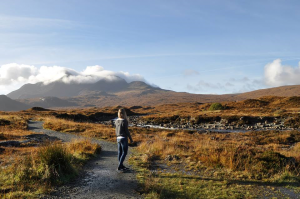 I usually spend my weekends in Glasgow. Emma Prowse connected all the teaching assistants in West Dunbartonshire Council and we spend lots of time together. Sometimes we stay in Glasgow, but we also visit Loch Lomond (very close to Glasgow) and we have already visited Fort William, Isle of Skye, Inverness and the surroundings.
In my opinion, Glasgow is the best place to stay for this internship and it is very easy to get to know new people (internationals and locals) and to reach all the different places in Scotland.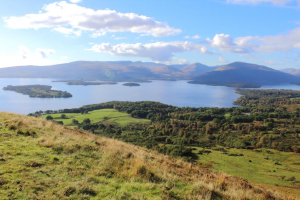 Especially the time in the schools has been more of a great experience than I could ever have imagined. I never expected to feel so connected to a country and its culture so fast.
To work as a German Educational Trainee was a very good decision and I would always choose Scotland again. All the people are really kind and lovely and Scottish nature and landscape is unique and beautiful.