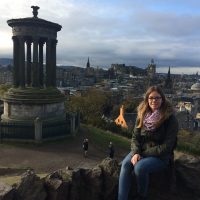 The school that I am working at as a GET, at the moment, is "Stirling High School". I am very happy to be placed here, as I feel deeply involved in and useful to the school. Every week I work from Tuesday to Friday, and my weekly working hours fit into my timetable very well. There are several German classes at Stirling High School, and there are pupils who want to hold on to German as a language and practice it because one of their parents is German-speaking.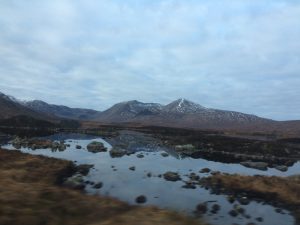 My job at Stirling High School is to work with small groups of pupils or even do one-to-one tuition. I always go into the hallway in front of the classroom to work with the children. A table and some chairs are located there. As there are not many other pupils in the hallway during the school periods we can work without being interrupted very often. I play language games with the pupils, talk to them in German, let them read something out, correct their pronunciation and spelling, and so on. To do all that, the groups of pupils (mostly two pupils) are sent outside the classroom, consecutively, to work intensively on their German with me. When I do the one-to-one tuition, I work with the pupil for a whole school period – during this time they seem to be exempted from their actual period. The language which I use to talk to the pupils depends on their level of German. That is why it usually is a mixture of English and German.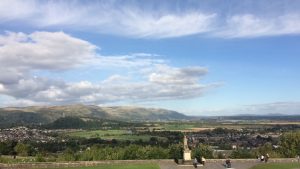 The support from my school, though my mentor Ellen Candlish, could not be any better. Since the first second at Stirling High School I feel very comfortable and welcome. Ellen and the rest of my colleagues – especially the teachers whose lessons I observed, and whose classes I worked with – warmly included me and were always very helpful to me.
I could not be any more pleased with the contact person from the Council – Fiona Moffat. She looks after us, the GETs in the Stirling Council area, very well, and always helps us in words and deeds.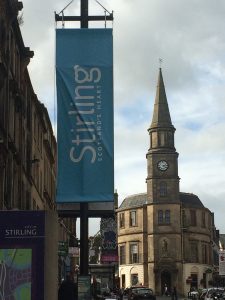 I like the town of Stirling very much. The town is not too big, and not too small at the same time. Everything is accessible on foot, and there is a train station, as well as a coach station in town. Every other part of Scotland seems to be attainable from Stirling very easily, which is very positive. I found my flat before my arrival in Scotland. I live together in a house with one of the other GETs and a married couple; it is like a flat share. I feel comfortable in the house and it feels like home to me now. Besides, my housing situation could not be any better because I only need 5-10 minutes to get to school by foot. This was one of the main reasons for me to rent that flat. In my free time I always visit a gym course in town and I enjoy spending time with the two other GETs who live in Stirling. Because the three of us all have Mondays off, we are also able to do trips through Scotland that take more than just one day. That is great!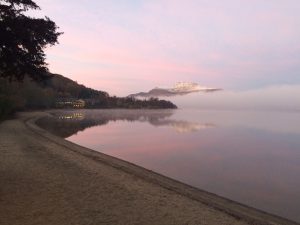 At my school there is a good mixture of students. That is why I think that every day that I work at this school is a day of very good experiences for me. I have learned a lot for my later life (as a teacher) since being at Stirling High School. However, the very best thing that has happened to me until now, was when one pupil, during our period of one-to-one tuition, said that he really enjoyed working with me, that it was the only period of the week that he looked forward to, and that I was such a great teacher! This made me feel so proud and happy, and reminded me of why I want to become a teacher.