03 March 2021
Scotland - Here I come!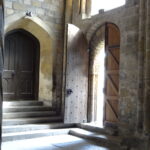 If you are thinking about spending a semester at one of our partner universities in Scotland, then please hurry. It is still possible to study and/or work in the UK with Erasmus funding – but only until spring 2023! Two more years then before the UK and thus Scotland will no longer be part of the EU Erasmus scheme. No changes to Erasmus funding (yet), but Post-Brexit new visa und health insurance regulations have come into force. We have compiled a list of the most important things you will have to consider for your studies and internships in Scotland. » Read more
15 February 2021
SCILT Article on Languages Week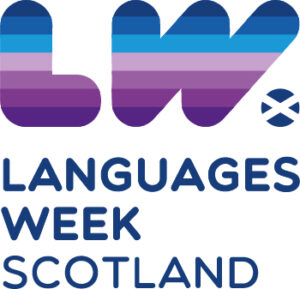 Our partners at Scotland's National Centre for Languages (SCILT) have mentioned our GETs in their article on Languages Week 2021:
"Languages Week Scotland 2021 took place during the week 1 – 5 February. The theme was 'Celebrating Scotland's languages landscape' and the aim was to amplify the voices of people, organisations and events that celebrate multilingualism and the many ways it manifests in Scottish communities. SCILT invited children, families, schools, communities and organisations to engage with the week through the hashtag #scotlandloveslanguages on Twitter"          » Read more
08 February 2021
Languages Week Scotland 2021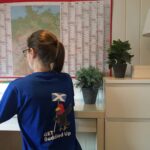 The annual Languages Week Scotland took place on 02-05 February 2021. As the protection of multilingualism is very important to us, we were happy to join our partners at the City of Edinburgh Council and raise awareness of the benefits of learning second languages. Join us in 'celebrating Scotland's languages landscape' and have a look at the exclusive material we are providing for German teachers in Scotland! Throughout the week, we have created several language learning challenges that can be found below and on our social media pages (Instagram, Twitter and Facebook).             » Read more
18 January 2021
Teaching in Scotland during Corona times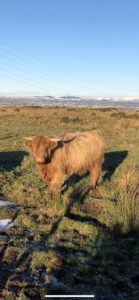 Due to the Corona pandemic, it was unclear for a long time whether a stay abroad in Scotland would be possible this year or not. Luckily, the West Lothian Council offers a house for all GET teachers each year where they can live for their six months. Luckily this included me! As soon as I got the information that I can enter Scotland I took the chance, booked a flight and packed my bags. Since the good news came at very short notice, everything had to be done quickly. But with a lot help of my friends and family in Germany and also from the people in Scotland I managed everything very well. As soon as I arrived, I was surprised by the friendliness and kindness of the Scottish people. On the way from the airport to my new home different people asked if I need help with my baggage and everyone who came towards me greeted me. Later I realized that is completely normal (at least in small Livingston). However, I think it's a small gesture that makes a big difference. At the house I was warmly welcomed by the people who support the GET teachers in my council and even by the head of the modern languages department at my school. Two meters away from each other, of course.                  » Read more
24 December 2020
Merry Christmas from our GETs!
30 November 2020
Happy St Andrew's Day! A message from our GETs: